Diwali is the biggest Hindu festival of India, known as a festival of lights. It is a five days long festival which is celebrated all over India. The festival is celebrated mainly because it signifies the victory of truth over evil.
Although there is an ancient story behind it to celebrate the Deepawali festival. i.e., When the king of Ayodhya, god ram, comes to their home after 14 years of exile with their wife goddess Sita & brother Laxman. The citizens of Ayodhya solemnize that auspicious time. 
But apart from that, many things occur in this festival, which has a destructive impact on the planet earth. People do multiple things during Diwali: they clean their home, make rangolis, burn diyas, make delicious sweets, purchase new clothes, etc.
Millions of people celebrate the Diwali festival every good year; however, they refuse to look at the environment's health & buy plastic products, burst firecrackers, and waste tons of food. These all are the reasons to build a dump yard & produce pollution. 
The primary purpose of writing this blog is to tell people that there is still a way to help the environment by celebrating Diwali in an eco-friendly way. 
What is eco-friendly Diwali?
Eco-friendly Diwali meaning is to celebrate a Diwali festival without damaging or harming the environment's health. 
It includes those practices which could be replaced from those things that negatively impact the environment.
Few activities could be considered in green Diwali
To buy sustainable, eco-friendly products 
Use organic items (flowers, paper crafts) to decorate the house
Purchase less plastic products
Also Read: Ganpati Decoration Ideas: Best Ganpati Decoration Ideas For Home
If people use these practices to celebrate Diwali, it definitely could be called eco-friendly Diwali or green Diwali.
10 ways to celebrate an eco-friendly Diwali
Here we wrote a detailed guide about what people can do to celebrate an eco-friendly Diwali. 
Use soil-made Deepak & burn diyas Instead of lights.
Use soil-made diyas & earthen lamps for lightning. Diyas & earthen lamps use oil for illumination, which provides multiple benefits: 
Diyas/Earthen lamps are made of soil so could be efficiently reused or recycled.
Minimize the pollution 
Cut down the electricity bill
Readily available in the market with low cost
House looks attractive & can't compare its beauty with lightning
Try new sustainable fashion brands.
As we all know, shopping is the central part of Diwali & during Diwali people start purchasing clothes before one month.
However, what if I say to you that in the market, various sustainable clothing brands present who offers a tremendous clothing collection for everyone, which helps to take your festival or life towards sustainability. 
If you are thinking about sustainable clothes, let me tell you that sustainable clothes look similar to regular clothes. Still, the difference is not that they are made up of using organic fibers, which provides you with more sustainability.
Prefer Natural colours for making rangoli
Rangoli is another great activity that has been done by people from ancient days. 
Generally, colours (gulal) are used to make the rangoli at the entrance of the house. However, these days, maximum gulal contains hazardous chemicals, that's why people should avoid the use of chemical colours & make the color at home (believe us it is effortless) or use branded natural colours, flowers, leaves, etc. 
Use Biodegradable (plastic-free) items.
Shopping is the essential part of the Deepawali festival & people are so excited about this but what they don't know is they will use tons of plastic items for their home meanwhile weights of plastic bags are wasted & thrown anywhere. So this Diwali, let's say no to plastic bags & begin with any other sustainable items.
Also Read: 10 Harmful Effects Of Plastic On The Environment | Causes + Effortless Solutions
Gift environment-friendly products
Instead of giving rupees to youngers, relatives, friends, 
Gifting is a significant part of the Indian tradition on Diwali, but what if we will gift them environment-friendly products that look unique and work for them & not harm the environment. 
Presently, numerous kinds of eco-friendly products are available in the market like eco-friendly baby products, Organic beauty products, Travel products, Bathroom products, Eco-friendly kitchen products, sustainable clothes & more. These gifts express your care about the environment & will encourage more people to give others environment-friendly items. 
Unique Diwali gifts
Plastic-free cutlery 
Indoor plants
Wear Sustainable, eco-friendly clothes 
Gadgets working on renewable energy like solar power Bank, solar led lights. 
Plantable seed pencil
DIY recycled products created from waste
Make sweets at home
Sale
Bestseller No. 1
Giftrend Diwali Gift Hamper with Chocolate, Dry Fruits, Festive Candles & Greeting | Diwali Gift Hamper for Employees, Family, Friends | Environment Friendly
Edible cups: environmentally-friendly edible cups made from organic materials, perfect for enjoying snacks and reducing waste.
Chocolates galore: high-quality chocolates, including dark, milk, and white chocolate, for a delightful treat.
Traditional diyas: handcrafted diyas, symbolizing the festival of lights and adding a touch of tradition to the gift.
Sustainable gifting: a thoughtful and eco-conscious gift that reduces single-use plastics and promotes sustainability.
Sale
Bestseller No. 2
Sale
Bestseller No. 3
Sale
Bestseller No. 4
Sale
Bestseller No. 5
During the festival week of Deepawali, people buy sweets in large quantities, but what they can do to give an eco-friendly touch to their Diwali is make sweets at home with organic food ingredients, which will minimize the risk of getting ill. 
I am saying this because various sweets come in plastic boxes. After all, it reduces the food quality & also would not be freshly sweets packed every time.
Buy eco-friendly idols
That is one more element that people forget is they brought chemical god idols. Make sure to purchase statues that are used soil as a raw material in manufacturing.
Also Read: How To Make Eco-Friendly Ganesha At Home | DIY
Donate old stuff
Diwali is the symbol of sharing happiness with others & erasing all evilness from your heart. Deepawali not only celebrates with your family, friends & loved ones but also with needy people. 
We have an idea of how you can do it. You can buy new clothes or donate old stuff with others or use your home waste & create valuable items and then donate with poor people. In addition, you can also gift sweet boxes to poor people. 
Protect street dogs from crackers
During Diwali week, people harm stray animals. People can initiate & come ahead for spreading the awareness or request neighbours, relatives, friends, or could use social media not to misbehave with animals. 
Say goodbye to crackers or use green crackers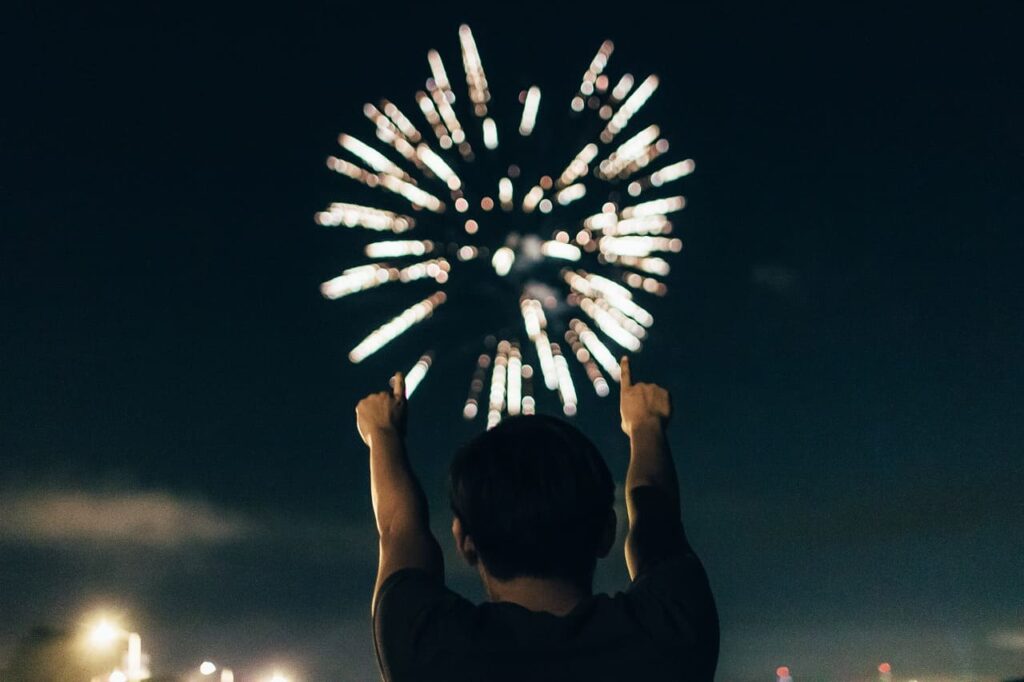 Firecrackers are the only thing that is responsible for producing the maximum percentage of pollution in Diwali week. If people would control or stop burning firecrackers, then the pollution level would be reduced in India. 
To improve the environment or reduce pollution, the Indian government launched eco-friendly crackers or Green crackers. I guess that is the only thing that people know very well because, since 2018, green crackers have become very popular in India. 
What are green crackers?
Eco-friendly crackers were created by the Indian Council of Scientific & Industrial Research (CSIR). Green crackers sound similar to ordinary crackers, these types of firecrackers are made of recycled paper & they produce approximately 30 to 35 percent less pollution. 
There are essentially three types of green crackers
Safe water RELEASER (SWAS) 
Safe minimal aluminum (SAFAL) 
Safe thermite cracker(STAR) 
Benefits of green crackers
Low in cost
Reduce all types of air, sound, ocean pollution 
Use less harmful raw materials in the manufacturing process 
Work as similar to traditional crackers
It will detract the damage of living things health
Also Read: 20 Golden Ways To Save Money By Going Green
Green Crackers on Amazon
Sale
Sale
Eco-friendly Diwali Slogans
We write down a few slogans which match with Eco-friendly Diwali so through these you can encourage people to play safe & healthy Diwali & reduce the use of crackers.
Eco-friendly Diwali Slogans in Hindi & English
In Hindi
मिट्टी के दिए हैं दीवापली की पहचान, इस्सके बिना न होगी दिवाली की शान
दिवाली अपनों से साथ मनाएं न कि पटाखों के साथ
बिना पटाखें दिवाली मनाओ, इस धरती को दूषित होने से बचाओ
In English
This Diwali burst your ego, not crackers
Celebrate Eco-friendly Diwali, not pollution-friendly
Don't Act Mean, Go Green.
Frequently Asked Questions
Q1. What the Indian government is doing to protect the environment?
To protect the earth's environment, the Indian government introduced a newly made cracker called green crackers, which produce low amounts of sound & gases that the aim to reduce the pollution in a Diwali week would be successfully adhered to.
Q2. Why is it important to have an eco-friendly Diwali?
Diwali is the only festival celebrated on the high level of India & during these days excessively burn firecrackers by people who exhaust harmful gases, due to this reason it is essential to start celebrating eco-friendly Diwali.
Q3. What is the difference between Traditional crackers & Green Crackers?
The main difference between the traditional crackers & green crackers is they are made by the use of raw materials which produce less carbon emission. According to the reports, green crackers produce 30 to 35% less pollution than regular crackers.
Q4. How to identify green firecrackers?
For making the difference between green crackers & conventional crackers, the government places specific green logos of CSIR-NEERI and PESO on all green crackers packaging. 
Q5. How can children celebrate an eco-friendly Diwali? 
1. Provide green crackers to children instead of normal traditional crackers
2. Purchase sustainable clothes for you & your kids
3. Say No to plastic toys & prefer to gift eco-friendly bamboo toys
4. Teach them to save electricity by using diyas
5. Tell them to play music on low volume
6. Encourage the use of handmade gift cards & avoid plastic wrappers
More Articles: