The average weather in a location over several years is climate, and a change in these typical conditions is called climate change. Human activity and carbon footprint are causing global temperatures to rise, and climate change now threatens every aspect of humankind's existence. Luckily, Netflix has many climate change movies and documentaries that gives different viewpoints that helps making us responsible for our planet.
If global warming continues unchecked, humanity and the environment will suffer catastrophic warming, which will cause mass extinctions of species, increasing droughts, and higher sea levels. The usage of oil, gas, and coal in their homes, factories, and transportation are to blame for the rapid climate change we are witnessing.
It is high time everyone should get aware of climate change. Even though there are many ways of spreading awareness, the entertainment field is the best way to spread awareness. People will get more attached when they watch movies or documentaries on climate change. Let us look at some of the documentaries and climate change movies on Netflix.
Climate change movies & documentaries on Netflix
Climate change documentaries and movies on Netflix: Movies and documentaries are the best way to spread awareness about climate change. We can find documentaries and climate change movies on Netflix. If a movie talks about a practical issue, people tend to talk about it more. Let us look at some of these movies and climate change documentary Netflix.
1.   Don't look up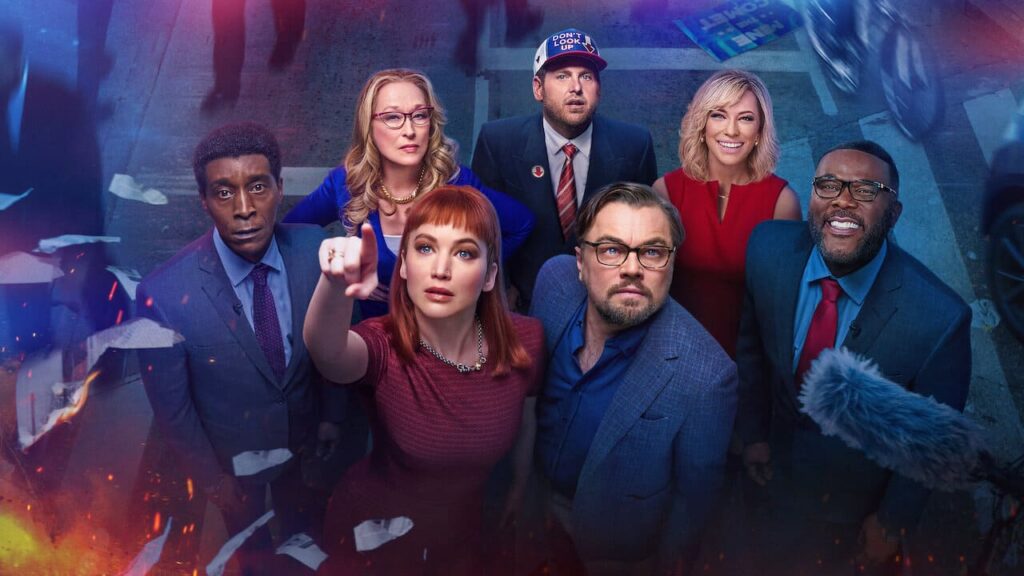 Image source: Netflix
This dark comedy about a meteor hurtling toward earth and a world of uncaring citizens and leaders features Leonardo DiCaprio, Jennifer Lawrence, Meryl Streep, and more. In this situation, the meteor represents the continued danger posed by global warming.
2.   Captain Nova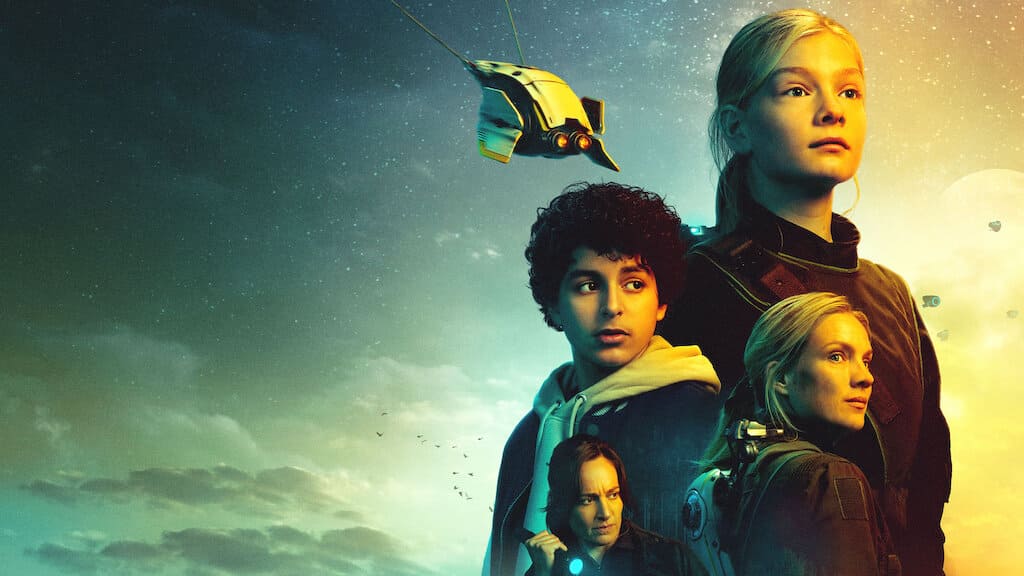 Image source: Netflix
Similar to Don't Look Up, Captain Nova is a 2021 Dutch science fiction film about a society where people ignore a clever underdog's warnings about climate change. 
3. Youth V Gov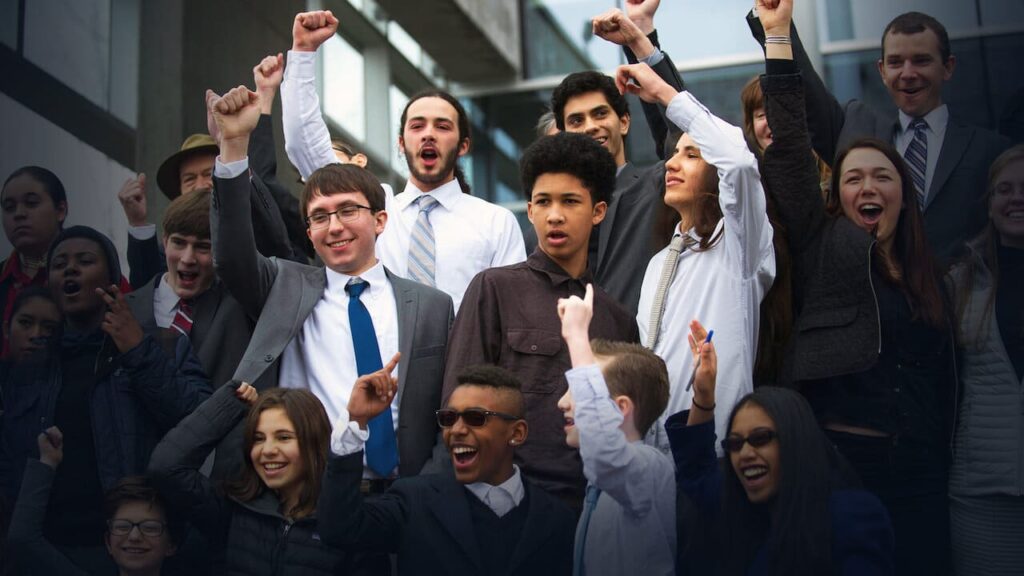 Image source: Netflix
This critically acclaimed film climate change documentary Netflix follows 21 teenage activists as they file a historic lawsuit against the US government, claiming that its failure to address climate change has jeopardized their constitutional rights.
4. Down to Earth with Zac Efron
Image source: Netflix
As they journey from the Amazon to Paris to Los Angeles, learning about environmental activities around the world, let actor Zac Efron and podcaster and health expert Darin Olien guide you through the significance and complexities of sustainability, nutrition, and more.
5. The boy who harnessed the wind
Image source: Netflix
William Kamkwamba, a Malawian agricultural engineer raised in a farming family, gained national attention in 2001 when he used leftover bicycle components to construct a working windmill. At that time, his age was 14.
The Boy Who Harnessed the Wind discusses the incredibly accurate tale of how he created a wind turbine and prevented famine in his little agricultural community.
6. Fire chasers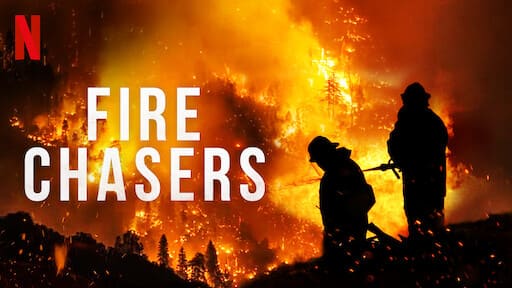 This four-part documentary examines California's destructive wildfires, emphasizing the brave firefighters. They put their lives in danger to smother the flames and safeguard local wildlife, residents, and the environment.
You'll meet veteran firefighters and jailed volunteers who discovered the community through the firefighter training program. Still, you'll also learn the value of looking out for one another during a worldwide disaster.
7. Bigfoot Family
Image source: Netflix
If you're searching for a family-friendly movie to see, consider this animated adventure about a young kid named Adam and his father, the kind Bigfoot, who travel to Rocky Valley, Alaska, where they discover a large oil company preparing to bomb the region to quickly extract oil which will not only destroys their area but also pollute the environment. Bigfoot and Adam must fight an oil tycoon head-on to defend their family and neighborhood. 
8. Kiss the Ground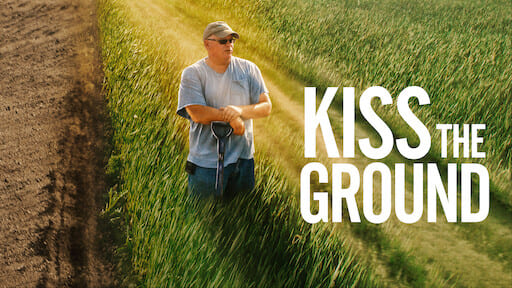 Image source: Netflix
Many powerful documentaries and motion pictures focus on where we went wrong and how the climate issue came to be. Kiss the Ground gives a positive look at one potential fix: regenerated soil.
A group of specialists and celebrity campaigners, including Gisele Bündchen and Jason Mraz, explore how regenerative agriculture can be used to restore dwindling ecosystems, refill food supplies, and even combat global warming. The documentary is narrated and led by Woody Harrelson.
9. Our planet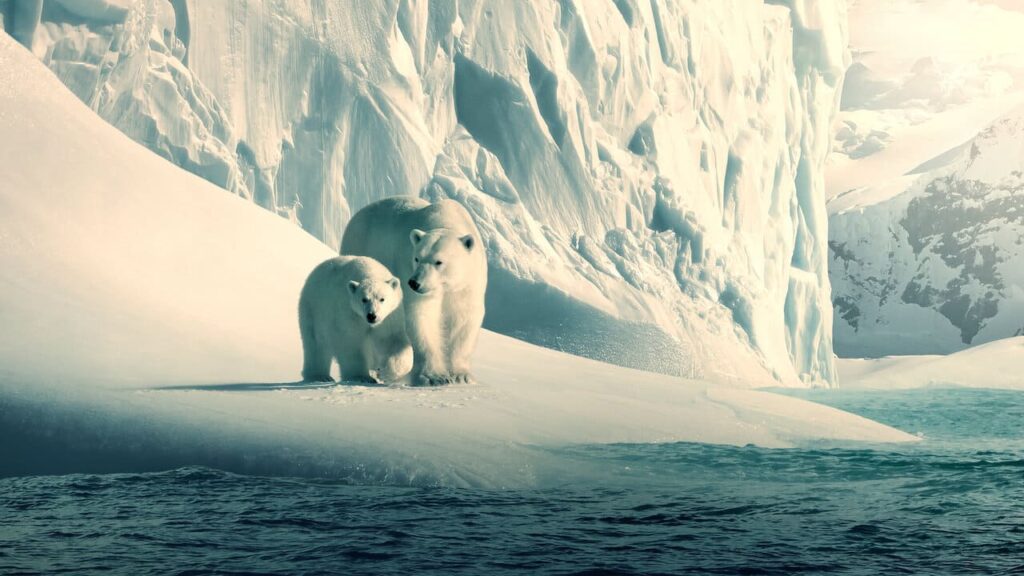 Image source: Netflix
The eight-part Sir David Attenborough Netflix documentary explores how a rise in global temperatures harms wildlife worldwide. It includes all kinds of animals, from lowland gorillas in the Congo rainforest to flamingo chicks in Africa.
Each episode is dedicated to an ecosystem, such as icebergs, jungles, deserts, or woods. Each episode reveals the enormous effects that human activity has had on biodiversity and natural ecosystems. We also learn how to fight the earth's deterioration personally and collectively.
10. Chasing Coral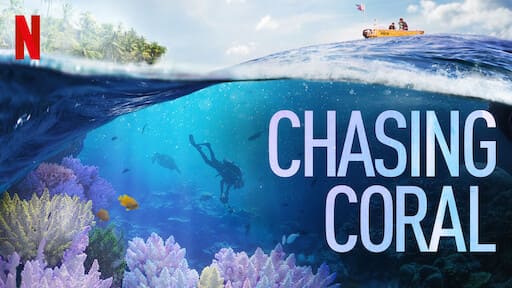 Image source: Netflix
Chasing Coral tells about an underwater campaign raising awareness about how coral reefs are vanishing at an incredible rate worldwide. Scientists, photographers, and divers go on an ocean adventure to learn why they are disappearing and uncover the wonders of the aquatic environment in the process.
The film explores the significance of coral reefs in maintaining the balance of marine ecosystems and life on earth.
11. Cowspiracy
Image source: Netflix
It's not usually addressed how the cattle sector and climate change are related. In this documentary, which Leonardo DiCaprio produced, we witness director Kip Andersen shedding light on this problem. The documentary raises awareness of the adverse environmental effects of meat.
It follows the terrifying but humorous journey of a budding environmentalist trying to find a sustainable solution to pressing environmental problems.
12. Seaspiracy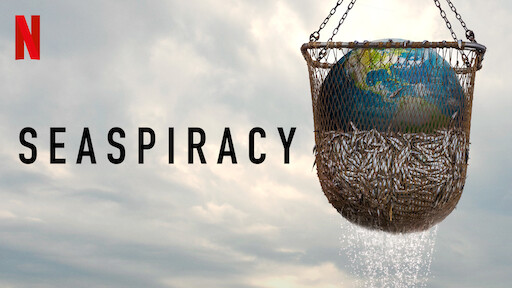 Image source: Netflix
This documentary compares the carbon and greenhouse gas emissions of various fishing methods to plant-based foods, eggs, dairy products, and livestock, revealing surprising results. The documentary also talks about the oceans' significance to global climate change.
The ocean, after all, takes in more CO2 from the sky than all the plants and trees put together! And this is possible because of the ocean's marine life, which is threatened by overfishing.
Best Selling Documentaries In Amazon
Sale
Bestseller No. 1
Bestseller No. 2
Bestseller No. 3
Sale
Bestseller No. 4
Bestseller No. 5
Sale
Bestseller No. 6
Bestseller No. 7
Sale
Bestseller No. 8
Bestseller No. 9
India 2050 – Season 1
Amazon Prime Video (Video on Demand)
Jasleen Bhalla (Actor)
English (Playback Languages)
English (Subtitle)
Sale
Bestseller No. 10
Conclusion
These documentaries and movies tell us many things about climate change and its reasons. It's high time we should get aware of the result of our actions, including eco-friendly methods as much as possible, and make our environment beautiful and pollution free for future generations. 
If you have social media accounts, you can share these movies and documentaries on climate change on your account so that your followers and friends can watch them and gain awareness. Your one step can get many people to realize how their doings affect our climate and can try to use eco-friendly products to decrease global warming.