Balloons are the best decoration item that comes to anyone's mind when people need to decorate their party venue. But Why is it the first choice? Because balloons are colourful, grab kid's attention, easily attract anyone, look good & are also cheap. 
But the thing is when we look at the effects produced by balloons on the environment which doesn't seem good for the ecosystem at all.  The word comes out of eco-friendliness which is popular at present. 
So the question is, Is there any biodegradable balloons available that could be used at the place of these commonly used non-biodegradable balloons which took decades to decompose
After much research & reading, a lot of posts by myself let me share with you the information about biodegradable balloons. 
Biodegradable balloons or eco-friendly balloons 
At present, there is no such kind of balloon available which could be called a biodegradable balloon or eco-friendly balloon. 
The Balloons are manufactured by the combination of two non-biodegradable materials latex & mylar that can't be recycled at home. Due to this, the maximum percentage of balloons goes into the landfills and it becomes a cause of different kinds of pollution or goes into the rivers, oceans which destroy marine life.
Here we have come up with 6 eco-friendly alternatives to balloons that will help reduce the damage caused to the environment.
Eco-Friendly Alternatives to Balloons
Pinwheels
Pinwheels are one of the most wonderful decorative items of all time which could be used as an alternative to balloons at different types of parties. 
It can easily be created by the use of a few colourful & recycled papers
Although the process to make Pinwheels are effortlessly anyone can make this by just following simple steps:
Kites
If the party you are organizing has an outdoor location then Kites would be a better choice to use instead of balloons. 
Bubbles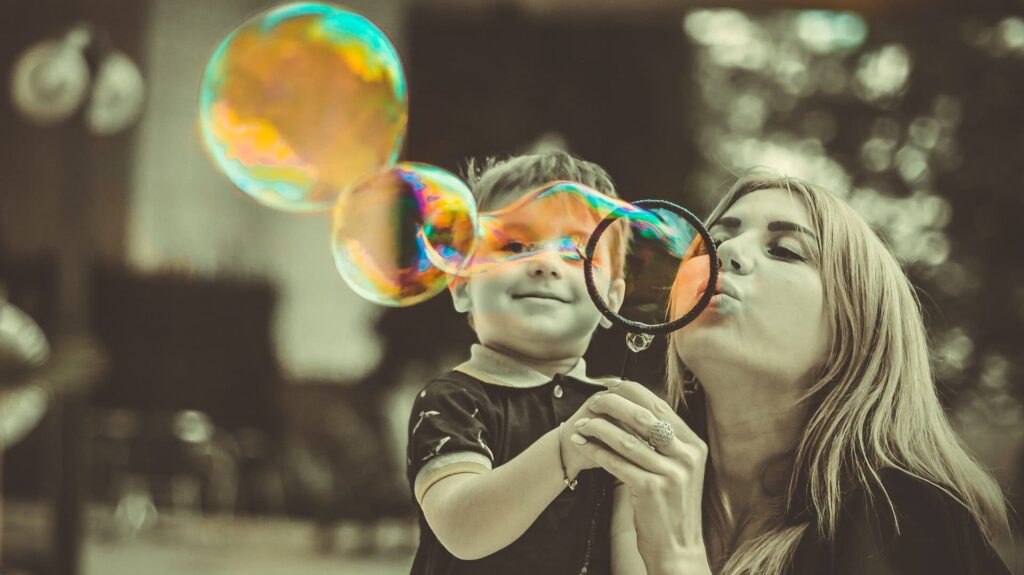 Kids loved to play with bubbles at the party. That is why blowing bubbles at the party would be a great Eco-friendly alternative to Balloons because it doesn't consume any harmful materials. 
To make it we just need a bubble solution & a blowing bubble machine. You can even make the natural bubble solution your own by mixing dish soap, water, sugar, or corn syrup. 
Paper flowers
Flowers are always incredibly amazed whether it was a real or fake one. 
The paper flowers are the decoration things which can be used to decorate a table or hang it on the wall to make the party atmosphere exciting. That would be a great option to reuse the paper. 
Garlands or paper chains
Garlands or paper chains are usually seen at birthday or Christmas parties. It is an amazing item with many colours & designs. By this, it makes the area more enjoyable & colourful.
Pompoms
Those who are not aware of Pompoms let me tell them this is also one more eco-friendly Alternative to Balloons which is a bit easier than paper flowers to make and also called a honeycomb ball because of its looks