From the title, you get what the post is all about. At present time solar panels are becoming a craze in this world. Everyone is going towards solar panels & installing solar panels in their house, apartment, malls, schools, restaurants, hotels, everywhere you can see solar panels.
The number of solar panels installation is increasing faster than ever. It is happening due to some reasons however the two main reasons why solar panels demand is boosted are solar is the source of renewable energy, it will not impact the environment anymore, & This energy is cheap in price.
Although many people are thinking about installing solar panels on their roof if you're one of them then this post will ensure which types of solar panels are the best fit for you that fulfill your requirements.
However, if you are confused about solar panels or want to know more about the solar panels, & their types. even then it will help you to understand all these things in an easy way. If you decided to buy or searching the best manufacturers of solar panels in India, this post will become useful.
In this, we will discuss mostly searched topics like what solar panels are, their types, & the top manufacturers of solar panels, etc.
What Is a Solar panel?
Basically, a solar panel is a group of solar cells (photovoltaic cells) that are connected by following some specific pattern (series or parallel) for producing electricity.
In an understanding way, a solar panel is a device that converts the light energy coming from the sun to electric energy.
It uses solar energy as input & turns it into electricity.
Types of Solar Panels
When people want to install solar panels, they all face the same problem: which type of solar panels will be the best for their home. What are the factors that should consider before taking any service or buying any solar panels?
At present there are mainly 3 types of solar panels present & each type is made by focusing on different purposes & they all have their advantages & disadvantages. We will intensively discuss these types of solar panels that will help you to know which is the best fit, according to your requirements.
Monocrystalline solar panels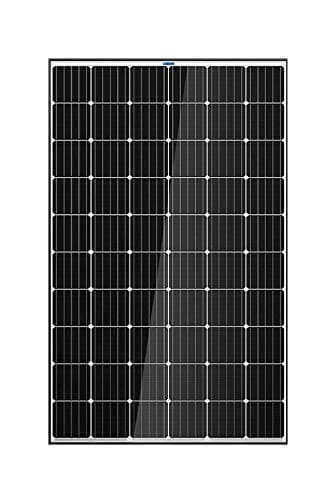 The first & most popular panel is a Monocrystalline solar panel normally installed on the rooftop.
Why is Monocrystalline so popular? Possibly, there are some major aspects behind the popularity of this solar panel
It is the only panel that provides maximum power, its efficiency is more than 20 percent which is greater than all of them in the list.
The design of the Monocrystalline solar panels is cool & easy to remember. The solar cells come in black colour & you can identify them by looking at the square shape present in the middle of all four groups of solar cells.
Each solar cell is created by using a pure form of silicon through the Czochralski method in the industries.
The price of the Monocrystalline depends on the market, it is a normal product like other ones.
Polycrystalline solar panels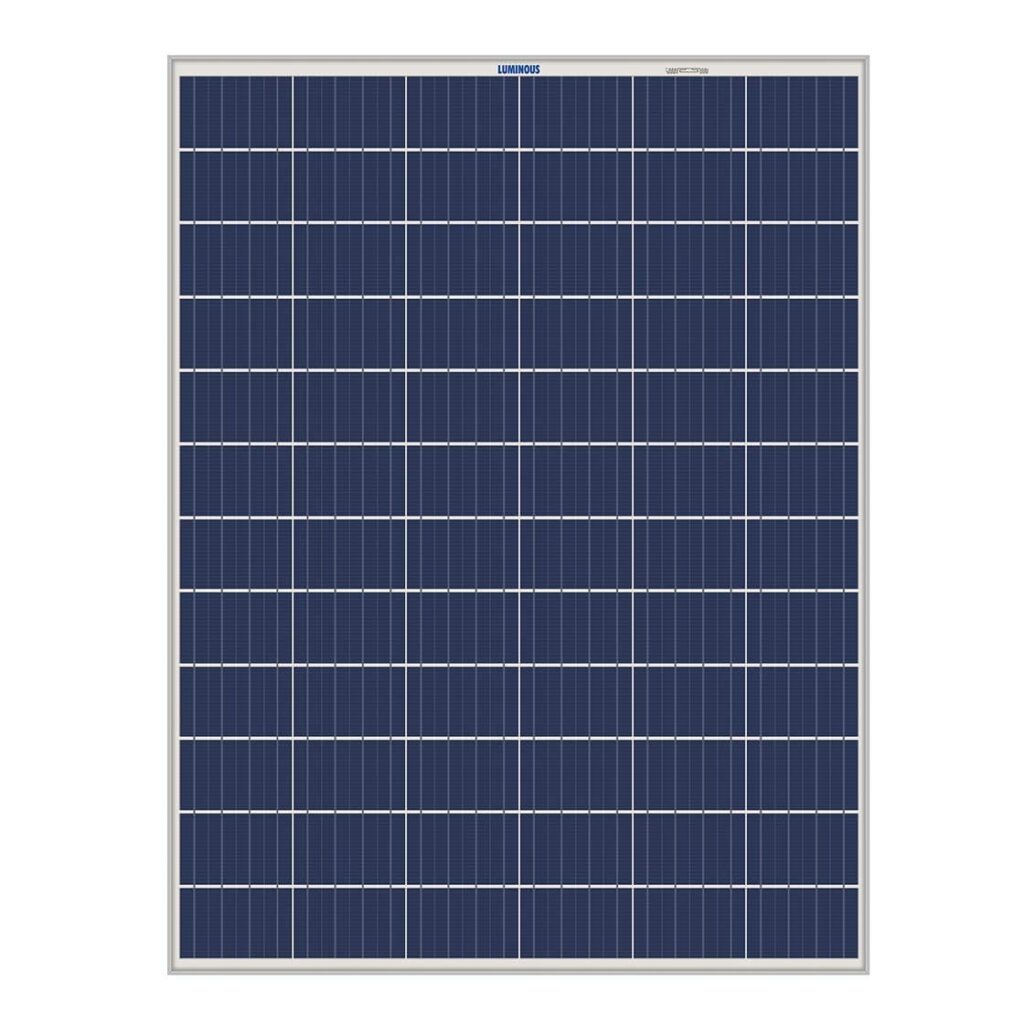 Polycrystalline solar panels are the second type in this list which is built by pouring melted silicon into the cast. However the manufacturing process is different, the final look is completely different from Monocrystalline solar cells
And because of the manufacturing process, it has some impurities too that become the biggest cause of this panel being less efficient than other types of solar panels.
It doesn't have any 4 square space as we saw in Monocrystalline panels.
These solar panels manufacturing cost is less & consumes less amount of energy to build solar cells.
Polycrystalline are also similar to multi-crystalline solar panels, but silicon with crystallites that have more than 1mm thickness are considered in a category of multi-crystalline solar cells.
Thin-Film Solar Panels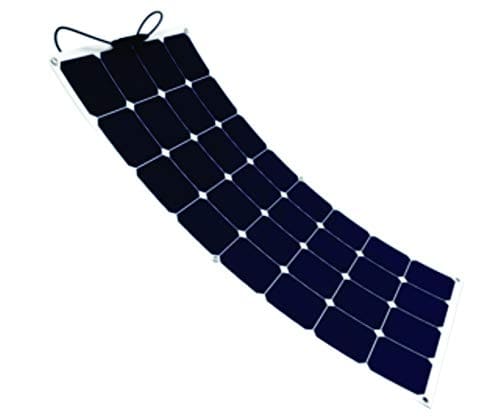 Thin-film solar panels are newly designed solar cells, which are totally different from monocrystalline & polycrystalline.
These solar cells are easy to produce on a large scale.
It is majorly used in industries because of its lightweight & flexible it can be added to any product like an umbrella.
The thin-film solar cells are less efficient than monocrystalline, polycrystalline solar cells & their efficiency percent is a maximum of 18 percent.
Physically it looks like a thin film that's why it is called Thin-film solar panels
These cells not always created by silicon materials hence certain materials are used
Cadmium telluride (CdTe)
Copper indium gallium selenide ( CIS/CIGS)
Amorphous silicon (a-Si)
As people are moving towards renewable energy, solar panels are becoming cheaper & the government is also providing subsidies in India through all these factors the cost will reduce for Indian citizens.
Also Read: Sources Of Non-Renewable Energy : It's Not As Difficult As You Think
Best solar panel manufacturers in India
In the upper section as we explain all the major types of solar panels, now we will explore the best solar panel manufacturers in India which build various types of solar panels.
Through this post, we are not giving the number to companies of which one comes on first position or last. we are just sharing the information of top big Indian solar panel manufacturers who provide the best solar panels in the market.
Are you in search of companies that provide the best solar panels? Do you want the best in quality & affordable in cost, solar panels then, here we brought the list of best manufacturers you can go with to buy solar panels for your homes or industry.
Adani Power
Placed it on the first position of this list. Adani power is one of the largest solar cell manufacturing companies that build all types of solar cells & deliver their solar panels all over the world including India.
It not only produces solar panels, also works in many sectors such as energy, gas, mining, cement, transmission, Etc.
| | |
| --- | --- |
| | |
| Founder | Gautam Adani |
| established on year | 1996 |
| Company type | Private |
| Headquarter | Ahmedabad, Gujrat |
| Customers | 2 Million+ active customers |
| Official website | www.adanipower.com |
Tata solar power
Tata group is a huge company of Indian established by Jamsetji Tata. The group is committed to giving the best quality products to its customers & this can be seen in its solar panels,
The title of the world's largest solar rooftop installation was achieved by tata solar.
That could be a great option because it is the most trusted brand in India. It covers the huge market of India in solar panels.
Tata group has many products available in the market which export worldwide. That is a great achievement, isn't it?
| | |
| --- | --- |
| Founder | Dorabji Tata |
| Established on year | 1989 |
| Company type | Private |
| Headquarters | Mumbai, Maharashtra |
| Official website | www.tatapowersolar.com |
Vikram solar
Vikram Solar Pvt. Ltd is the high-demand company of India which had specialized to build high-efficiency solar panels. They will supply their solar panels internationally which means they have a huge customer base. Majorly apart from India, they will cover the USA and Europe
| | |
| --- | --- |
| Founder | Shri H.K. Chaudhary |
| Established on year | 2006 |
| Company type | Private |
| Headquarters | Kolkata, West Bengal |
| Official website | www.vikramsolar.com |
Loom Solar
Loom solar is a well-known solar panel manufacturing company in India founded by two brothers Amol Anand & Amod Anand. In a short time, they made their company popular with the Indian audience.
They supply their products all over India even also provide consultant service.
| | |
| --- | --- |
| Founder | Amod Anand |
| Established on year | 2018 |
| Company type | Private |
| Headquarters | Faridabad, Haryana |
| Official website | www.loomsolar.com |

Saatvik Group
| | |
| --- | --- |
| Founder | – |
| Established on year | 2015 |
| Company type | Private |
| Headquarters | Ambala, Haryana |
| Official website | saatvikgroup.com |

RenewSys India
| | |
| --- | --- |
| Founder | Ashok Lakhani |
| Established on year | 2011 |
| Company type | Private |
| Headquarters | Mumbai, Maharashtra |
| Official website | www.renewsysworld.com |

Waaree Energie
It is another popular solar manufacturing company of India that majorly focuses on EPC services which denote engineering, procurement & construction-related services. Like other companies, waaree energy services are also present in more than 60 countries.
| | |
| --- | --- |
| Founder | Hitesh Doshi |
| Established on year | 1989 |
| Company type | Private |
| Headquarters | Mumbai, Maharashtra |
| Official website | www.waaree.com |
Conclusion
It concludes that the discussed details about solar panels should know people. The Different types of solar panels are available in the market & the list of best Indian solar panels manufacturers based on their products & services.
These all things will help people to choose the correct type of solar panel & also decide which company you should go with to buy solar products.
Frequently Asked Questions
Q1. Who is the largest manufacturer of solar panels in India?
Adani is the most popular, trusted & largest solar panels manufacturing company in India. The company's headquarters is located in Ahmedabad & also working in many sectors industrial or non-industrial.
Q2. Do solar panels last forever?
There is not any product present that goes forever, similarly, the solar panels also have an expiry date, However it all depends on the care you do. You can save panels for physical damage. That is the main thing to make solar panels in working conditions.
Q3. Which type of solar panel is best?
Monocrystalline solar panels are the supreme quality panels from all existing solar panels because these are the ones with the highest efficiency rates i.e more than 20 percent. Instead Polycrystalline has a 15 to 17 percent efficiency rate.
Q4. Which country uses solar panels the most?
China is the country which uses the highest amount of solar power on a global level. According to the reports of 2019 china produced 200 GW plus solar energy which is the highest energy compared with all other countries.
Q5. Do solar panels work at night?
As we discussed solar panels are a device which works on sunlight & sunlight produce heat that converts it into electric energy, it means solar panels can't produce energy at night because, there is no light present in the surroundings.